I got a PUPPY! It's half Pug half Chihuahua, 6 weeks old and just over 6inches long. Her name is Ophelia and the sweetest damned thing ever! Sorry just a little excited!!!!!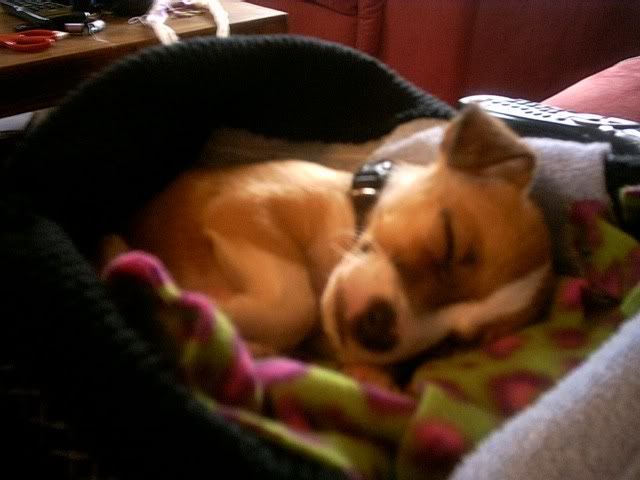 Shhhhhhhhhhhhh….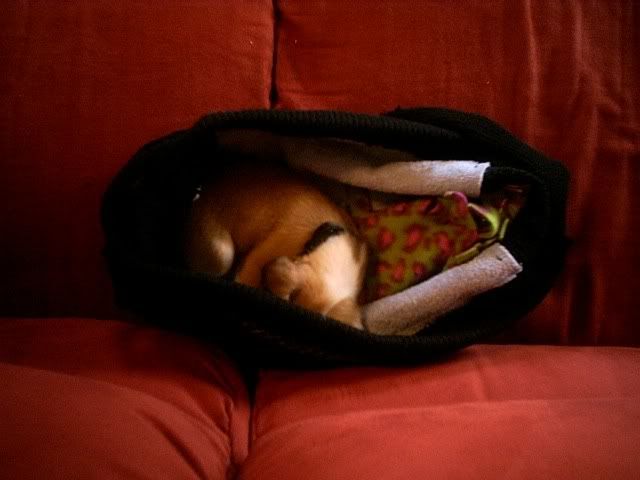 \
She was sleeping in the purse I made to carry her in, it's just easier that way. She fills half of it and the purse is like 12 inches long lol.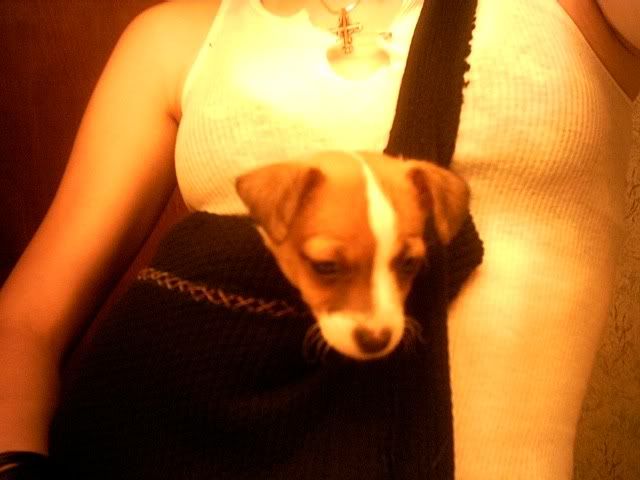 I carry her around like that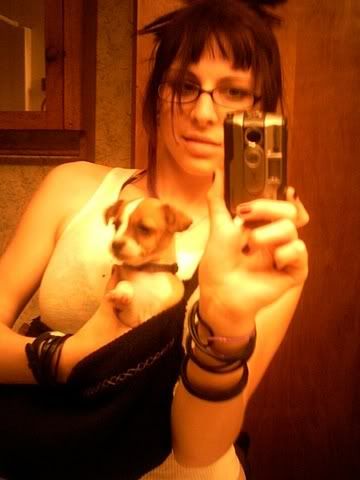 I still had my beach gear on, heh , that's why I look sick.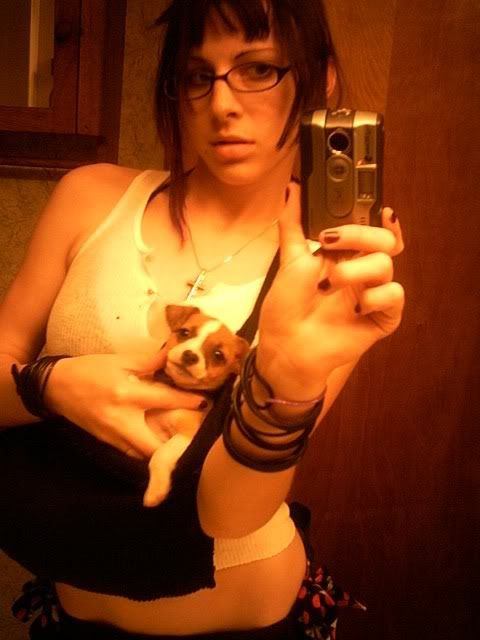 She's like omg stop taking pictures

And my last hairdo I forgot to post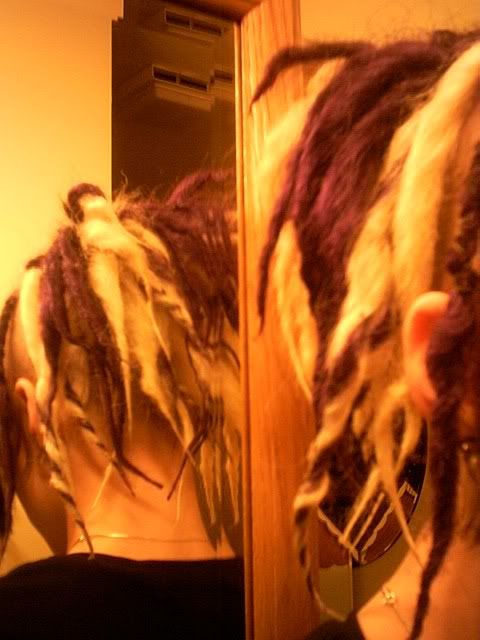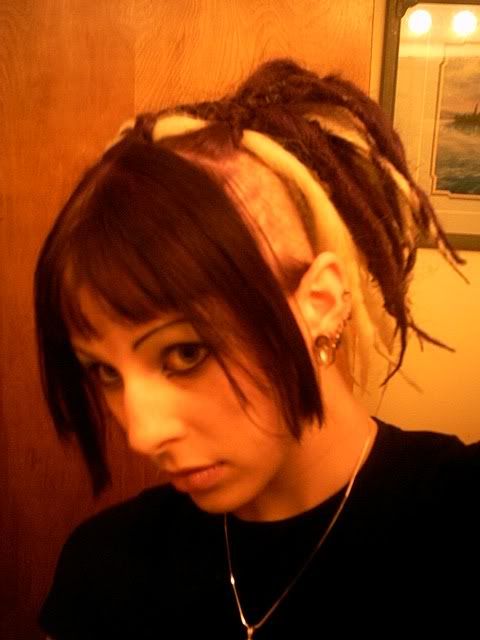 rae